Quinoa rice combo (white) 250g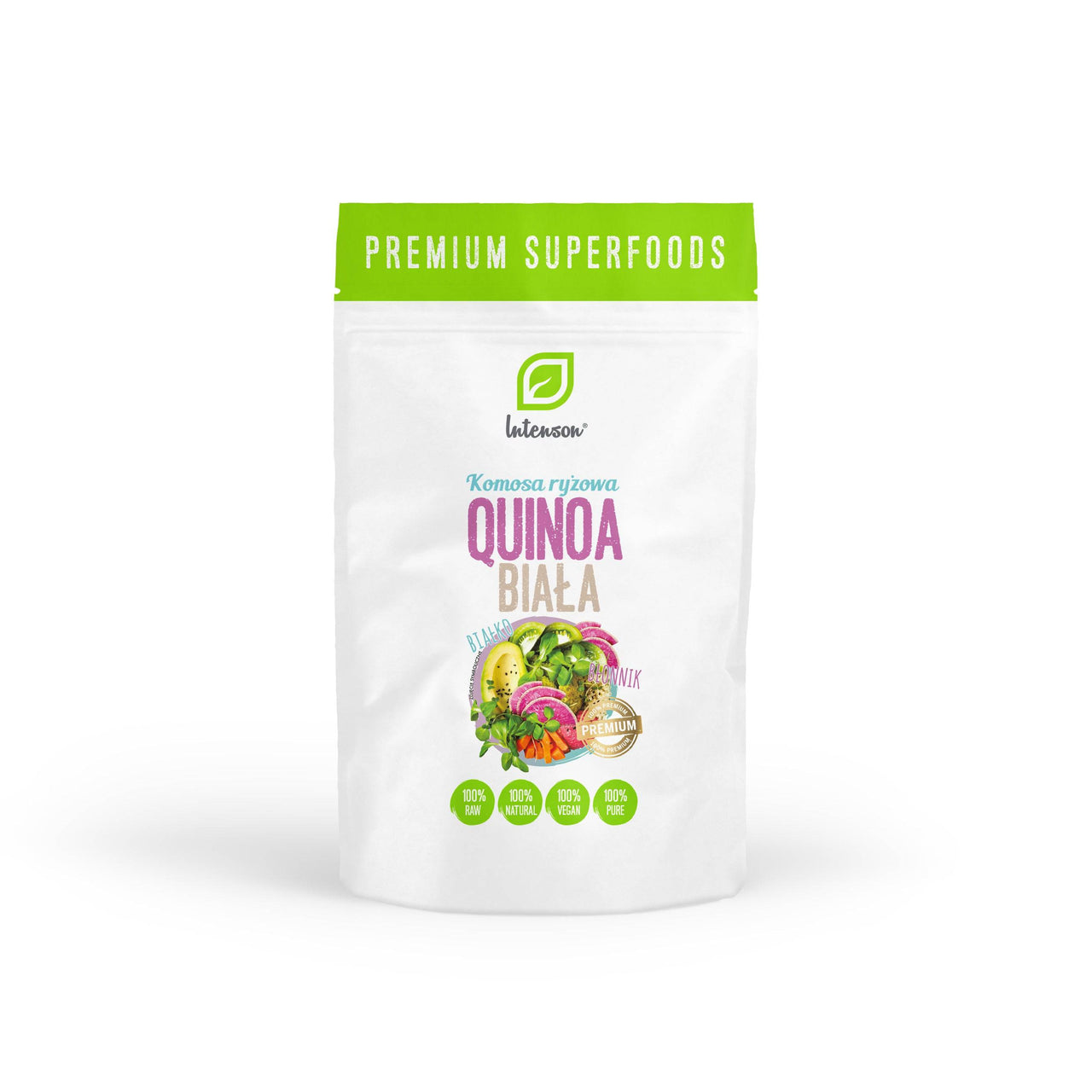 Quinoa rice combo (white) 250g
(Chenopodium quinoa)
Quinoa, called rice combo or Peruvian rice, is a source of full protein and has a high content of dietary fibre. It is an excellent addition to vegetable and meat dishes as a substitute for rice and porridge. Product also intended for vegans and vegetarians.
Method of use: The product is ready after preparation: rinse the quinoa beans before cooking under running water (if the water is not washed, one rinse is sufficient, otherwise rinse twice to three times). One glass of grain pour into boiling water (500 ml) and cook on a small fire under cover for about fifteen minutes. When small white tails emerge from the grains, that means the combo is almost ready. After cooking, lay off for fifteen minutes.
Nutrient value in 100g product
Energy value / Energy

1613 kJ / 382 kcal

Fat Fat

-including saturated fatty acids / of which saturates

6,1 g

1,6 g

Carbohydrates/ Carbohydrates

-including sugar / of which sugars

64 g

O g

Blister/ Fibre

7,0 g

Protein / Protein

14 g (28%*)

Salt/ Salt

0,01 g
*Reference consumption value for the average adult (8400 kJ / 2000 kcal). / Reference intake of an average adult (8 400 kJ/ 2 000 kcal).
Ingredients: 100% quinoa (rice combo)
Produced at the factory where they are made nuts, peanuts (natural), sesame and products containing: sulphur dioxide, gluten, eggs, milk, celery.
Producer Intenson Europe Sp. z o. o.
Kissing 94G
05-480 Karczew
Poland/ Poland
www.intenson.pl
Best to consume before: Batch number/ Date of use/ Country of origin are on the packaging.
Store in the original, sealed package.
Large in original, unopened containers.
Net mass 250g
Super
Komosę kupuje dla swojego pieska ,ma bardzo restrykcyjna dietę.