Refined coconut oil 250ml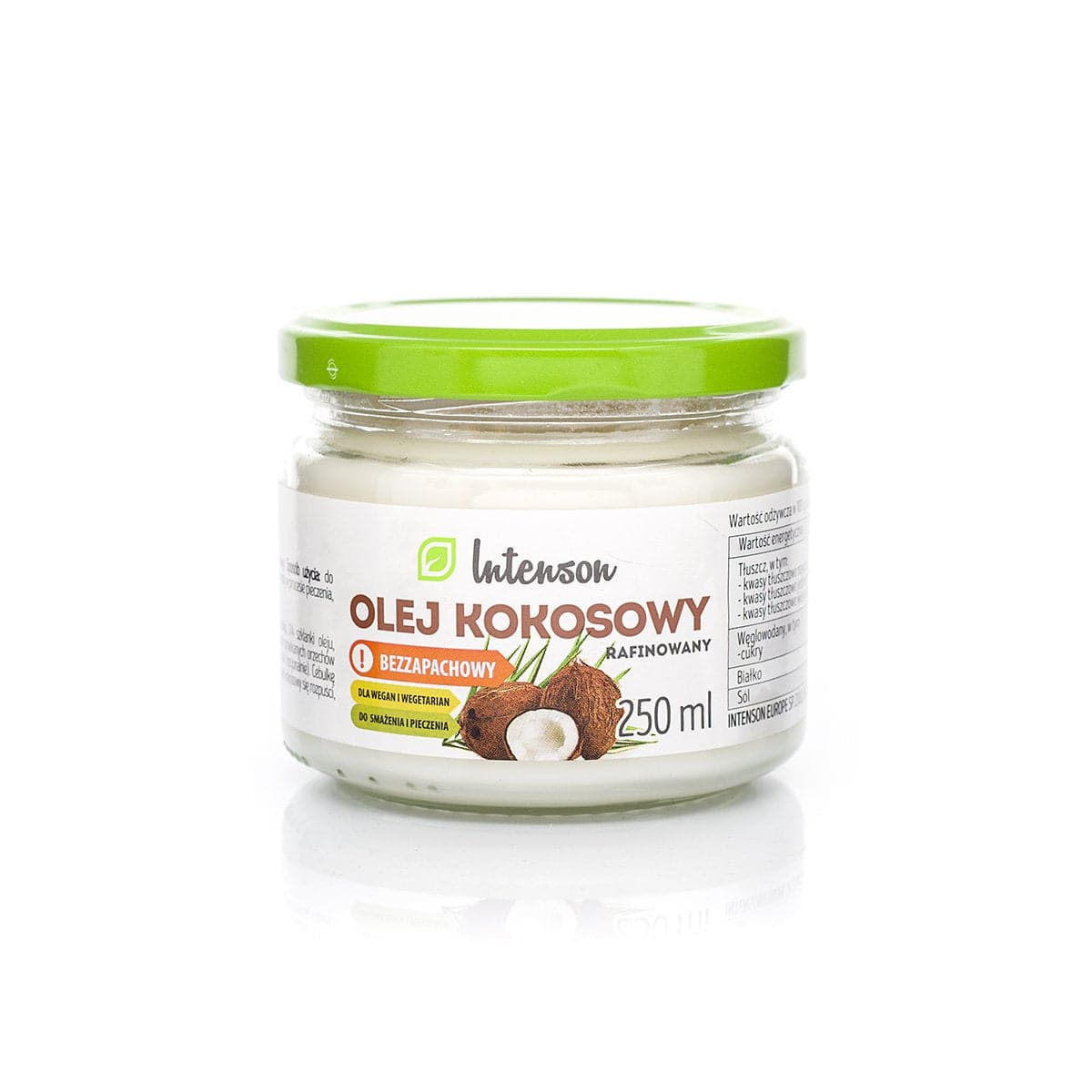 COCONUT OIL (Refined, odorless)

Ingredients: 100% coconut oil, refined odorless
How to use: It can be used in the process of baking, perfect for frying at high temperatures and spreads in place of butter.
Recipe for VEGETARIAN LARD
1 small onions, sliced, chopped garlic cloves 3, ¼ cup oil, coconut oil ⅓ cup 1 grated apple, ¼ cup chopped walnuts (optional) ½ teaspoon salt 1 tablespoon chia seed (optional). Fry onion and garlic in oil. Add the remaining ingredients. When coconut oil is melted, stir, remove from heat. Pour into a container, cool.
The nutritional value of the product in 100 ml of
Value Energy / Energy

3426 kJ / 833 kcal

Fat, including: / Fat, of Which:

- saturates / Saturates

- unsaturates / mono-unsaturates

- polyunsaturates / polyunsaturates

93 g

84 g

6.4 g




1.9 g

Carbohydrates including: Carbohydrate, of Which:

- sugars / Sugars

0 g




0 g

Protein / protein

0 g

Salt / salt

0 g
Producer:
Intenson Europe Sp. z o.o.
Całowanie 94 g
05-480 Karczew
Best before: The batch number / date of minimum durability / Country of origin located on the lid.
Store at room temperature in a dry and dark place in an airtight container. Coconut oil is solid at a temperature of 25 ° C, above which changes state for the liquid. Multiple phase changes do not affect the nutritional value and quality of the oil.