Muesli with pieces of chocolate and banana 200g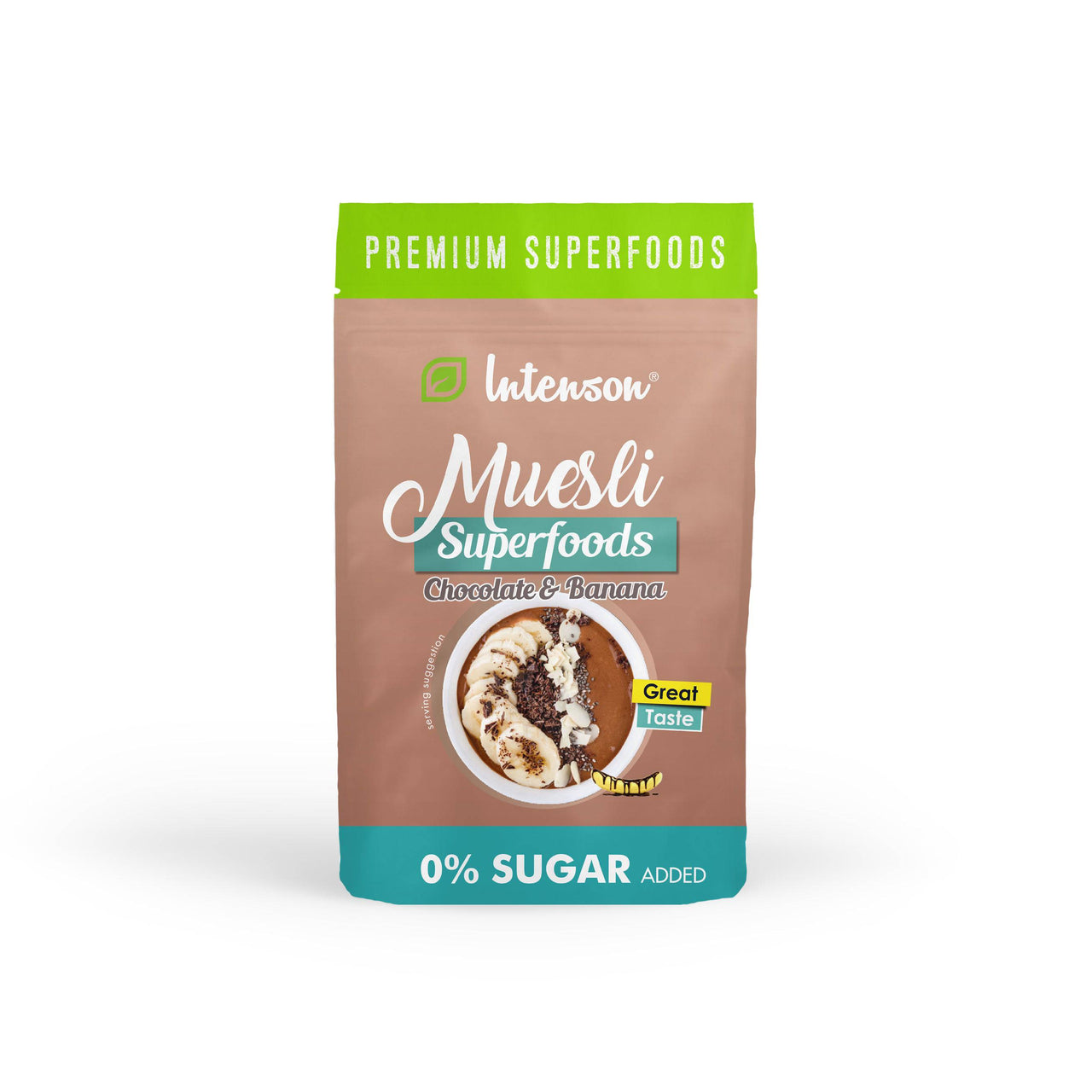 Muesli with pieces of chocolate and banana
Ingredients:
oatmeal 67.3%, raisins 9.0% (raisins, sunflower oil), sweetener: erythritol, sunflower seeds, amaranthus expanded, chocolate pieces 3.9% [sugar, cocoa pulp, low-fat cocoa powder, milk fat, emulsifier: Soybean lecithin, natural aroma vanilla], dried banana 2%, low-fat cocoa powder 1.5%, natural chocolate aroma. Without GMO. The product may contain nuts (hazelnuts, almonds), milk (including lactose), soybeans.
Storage:
Store at a temperature of 5 ° C to 25 ° C in humidity not higher than 75%.
How to use:
Apply as an addition to milk, yogurt, desserts or for direct consumption as a nutritious snack, contains natural sugars.
Producer: Intenson Europe Sp. z o.o.
Całowanie 94g
05-480 Karczew
Poland
Net weight 200g