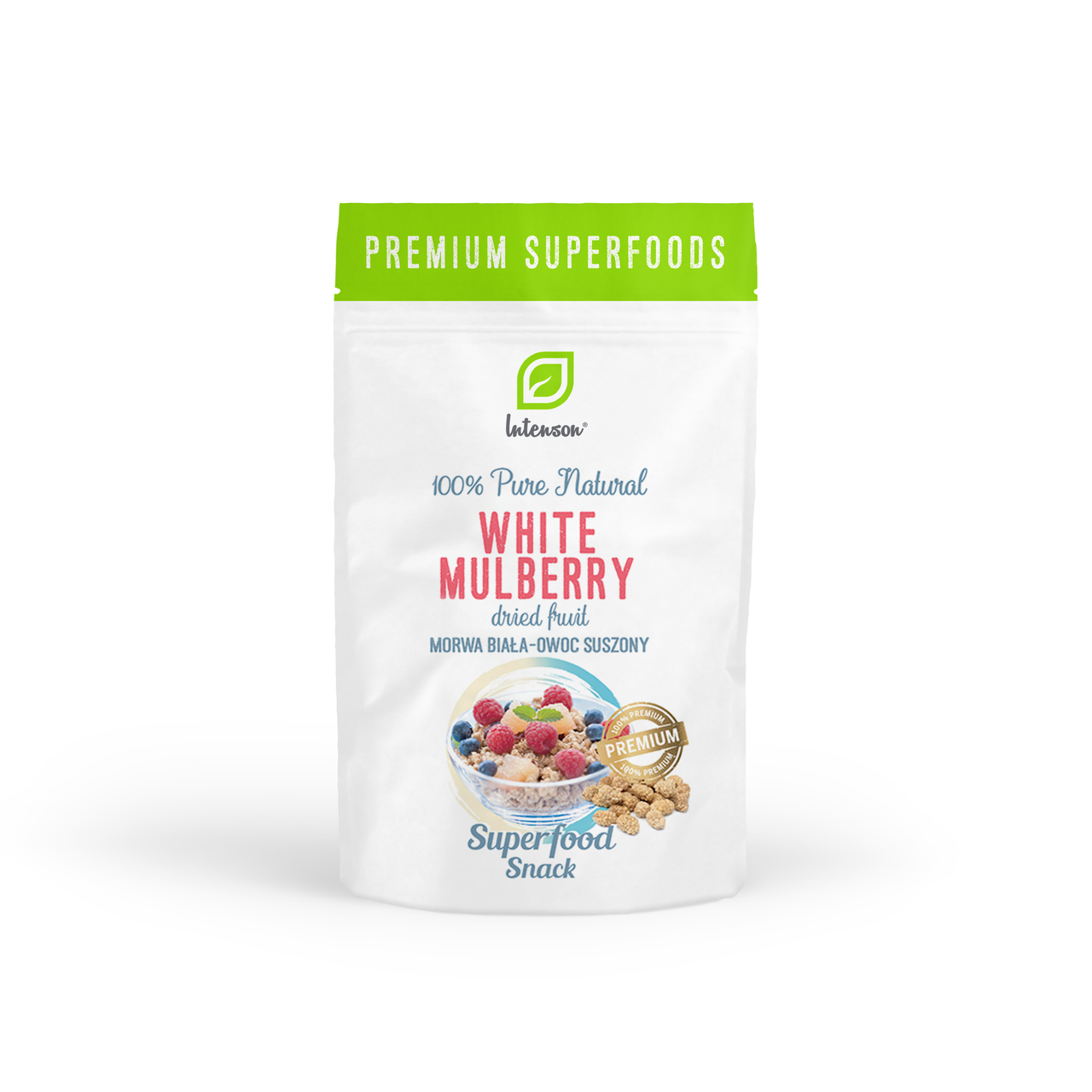 WHITE MULBERRY - dried fruit 150g
White mulberry is a small tree with small white fruits. Dried fruits are tasty, keep well and last for a long time. In powdered form, they can be used as a sugar substitute. White mulberry fruit is an extremely interesting snack.
Usage: Fruit can be used as an ingredient in muesli, an addition to breakfast cereals, fruit cocktails, salads and even chocolate. Sometimes they are also used for baking cakes, tarts and even making wine.
Nutritional value in 100 g of product
Energy 

1315 kJ / 314 kcal

Fat, of which:

- Saturates

2.5 g

1.2 g

Carbohydrate, of which:

- sugars

71 g

59 g

Fiber

12 g

Protein

11 g (22% *)

Salt

0h
* Reference intake for an average adult (8400 kJ / 2000 kcal). / Reference intake of an average adult (8,400 kJ / 2,000 kcal).
Ingredients: 100% dried white mulberry fruit
Manufacturer Intenson Europe Sp. z o. o.
Całowanie 94G
05-480 Karczew
Poland
www.intenson.pl
Best before: Lot number / Expiry date / Country of origin can be found on the packaging.
Store in tightly closed container.