Marine collagen 500 mg in tablets 45g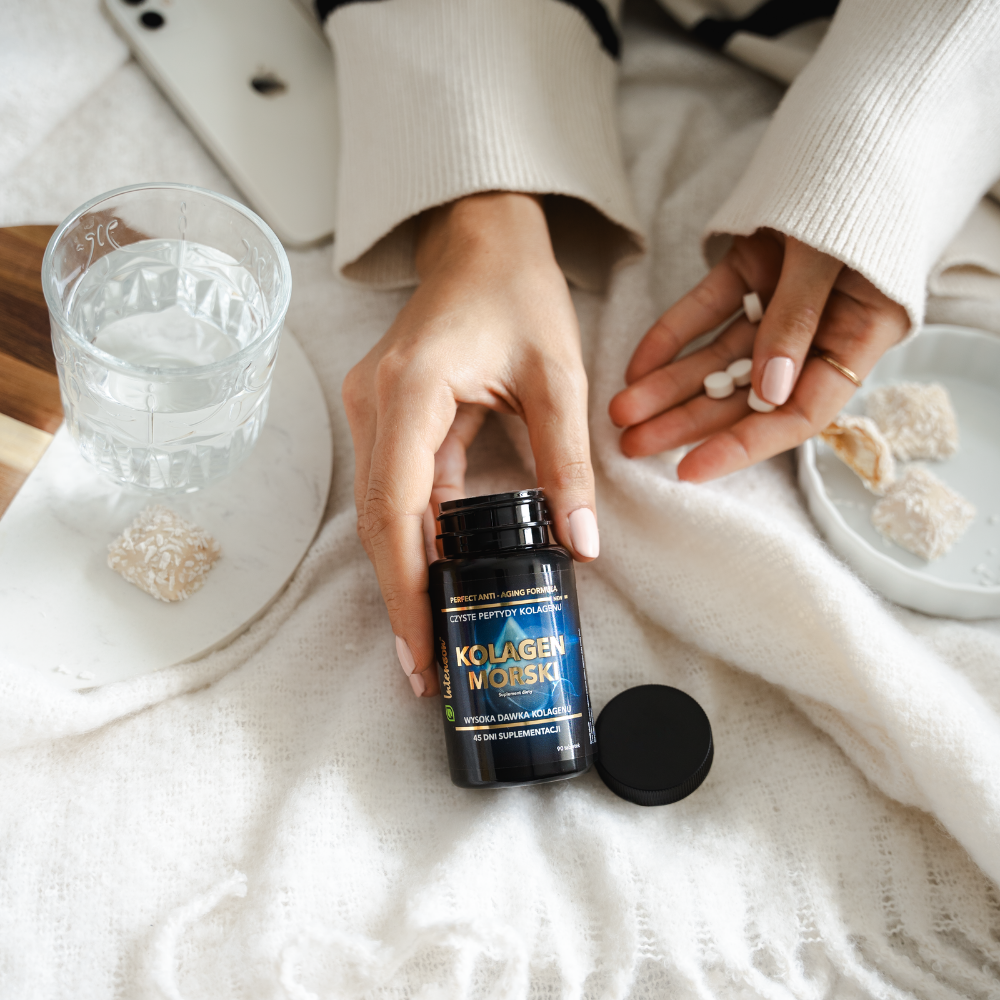 Marine collagen Peptan® F this Patented fish collagen peptides Developed EC French laboratory, which guarantees its highest quality and effective operation. It is characterized above 90% bioavailability and high concentration of key amino acids.
Marine collagen contains a high dose of marine collagen in a tablet. Without fillers that increase the mass of the tablet.
More about the effectiveness of collagen and research available here
Product intended for all consumer groups except pregnant women, nursing mothers, small children and people allergic to any one with ingredients.




Ingredients:99,5% collagen hydrolyzatefish, 0,5 % NSincrimination praccoonryelling: magnesium stearate

Allergens: The product contains fish and derivative products

How to use:2 times a day after one tablet during a meal, sipping lots of water

Package weight: 45G - 90 tablets
Kolagen morski 500 mg w tabletkach 90 tabletek
Kolagen morski 500 mg w tabletkach 90 tabletek
kolagen morski
jestem bardzo zadowolona z zakupu tego produktu.
Kolagen morski 500 mg w tabletkach 90 tabletek