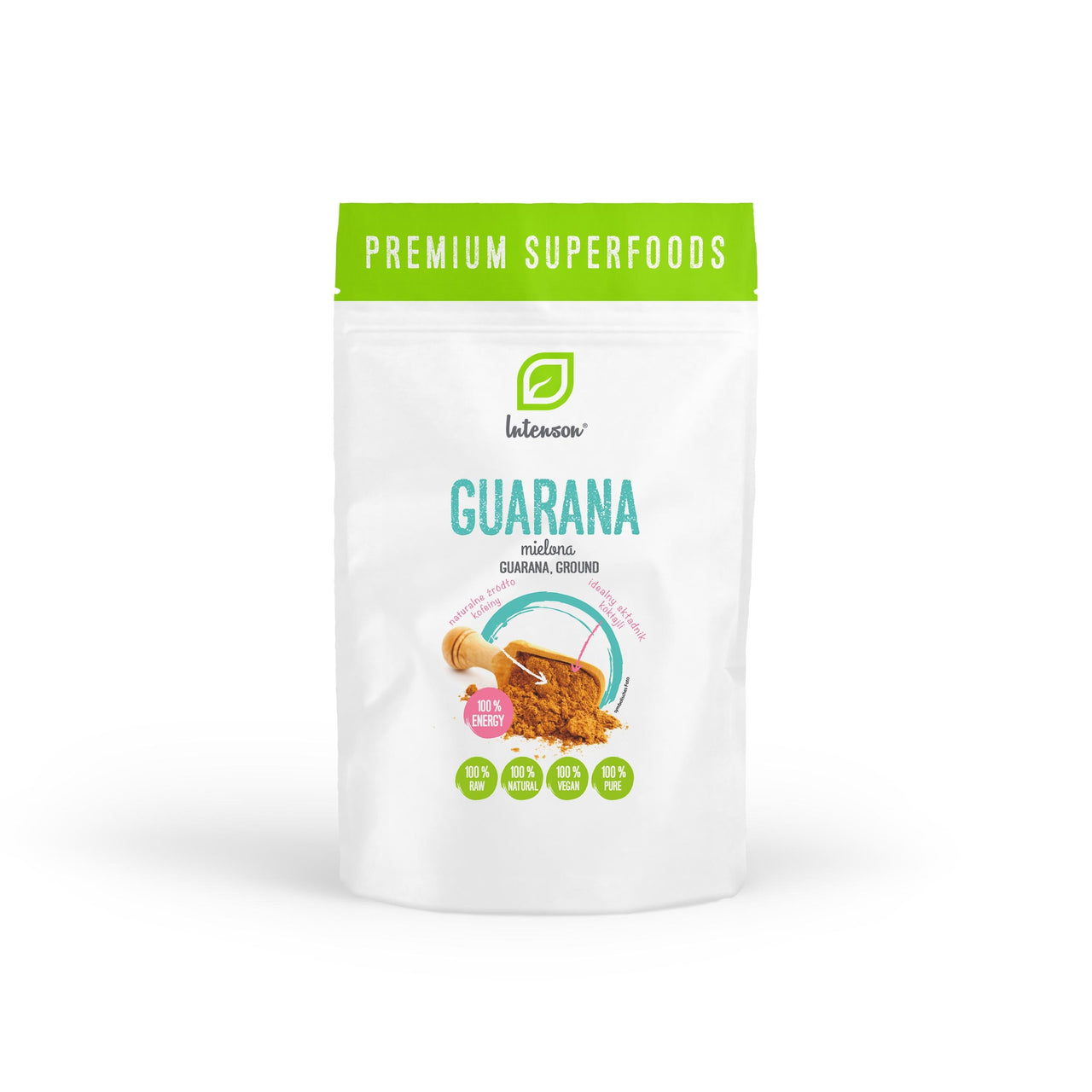 GROUND GUARANA 100 g
It has strong stimulant properties due to the high caffeine content (approx. 2.5 g / 100g). You can drink in combination with drinks, juices, cocktails. People with hypertension should not use it because it raises blood pressure.
Usage: 1 teaspoon per glass of drink (proportion should be increased or decreased depending on caffeine resistance and body weight)
Nutritional value in 100 g of product
Energy value / Energy

1292 kJ / 308 kcal

Fat, including: / Fat, of which

-Saturated fatty acids/ Saturates

12 g

0.3 g

Carbohydrates / carbohydrate

- including sugars / of which sugars

41 g

2.5 g

Fiber / Fiber

17 g

Protein / protein

14 g

Salt / Salt

0.02 g
* Reference intake for an average adult (8400 kJ / 2000 kcal). / Reference intake of an average adult (8,400 kJ / 2,000 kcal).
Ingredients: 100% ground guarana
Manufactured in the factory where they are made up nuts, peanuts (peanuts), sesame and products containing sulfur dioxide, gluten, eggs, milk, celery.
Manufacturer INTENSON EUROPE SP. Z O.O.
Kissing 94 G
05 - 480 Karczew
www.intenson.pl
Net weight 200g