Milk thistle - ground 200g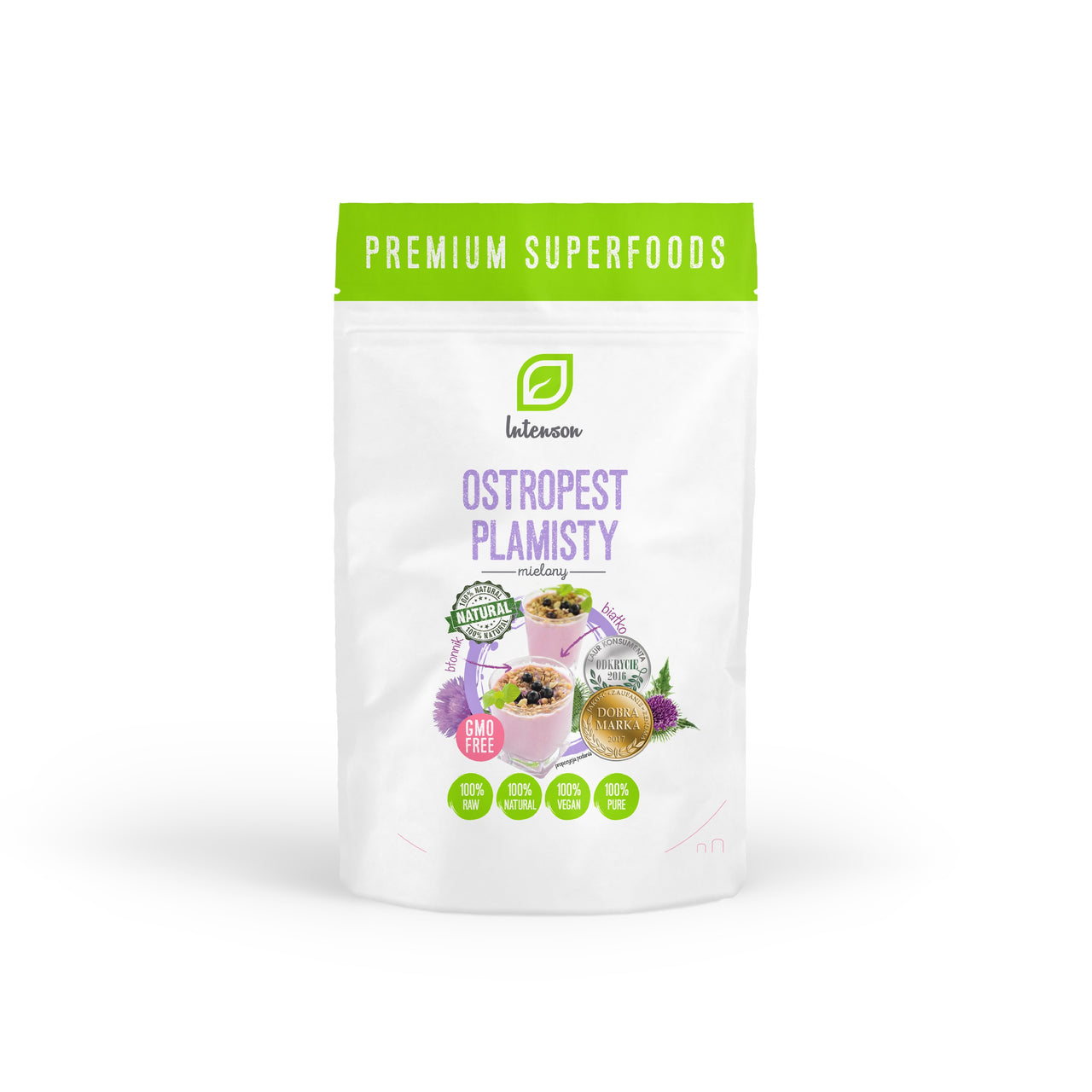 Milk thistle - ground 200g

(Silybum marianum)
Silybum a source of protein and has a high content of dietary fiber. Silybum ground comprises a silymarin (0.53%).
usage1 teaspoon Pour 1 cup of hot water and slowly heat to reflux. Cook gently, covered, approx. 5-10min. Let stand for 15 minutes. and strain. The brewed liquid drink in three portions a day.
The ground milk thistle can also be added to soups, vegetable dishes, muesli, dairy products (yogurt, kefir, cottage cheese), bread and fruit smoothies.
It is recommended intake of 2 teaspoons of milk thistle daily.
Not recommended for infants and young children. 
Nutritional value 100g / Nutritional value per 100g of the product
Value Energy / Energy

1657 kJ / 402 kcal

Fat, including / Fat Which of

- saturates / Saturates

- unsaturates / mono-unsaturates

- polyunsaturates / polyunsaturates

34 g

4.8 g

6.8 g

15 g

Carbohydrates, including / Carbohydrate, of Which

- sugars / Sugars

1.5 g

1.1 g

Fiber / Fiber

41 g

Protein / Protein

20 g (40% *)

Salt / Salt

0.02 g
* Reference intake of an average adult (8400 kJ / 2000 kcal)
Ingredients: 100% ground fruits of the milk thistle
Producer / Manufacturer: Intenson Europe Sp. z o. o. o.
Całowanie 94g
05 - 480 Karczew
Poland 
www.intenson.pl
Best before: Party number / Suitability date / country of origin can be found on the packaging.
Store sealed container.