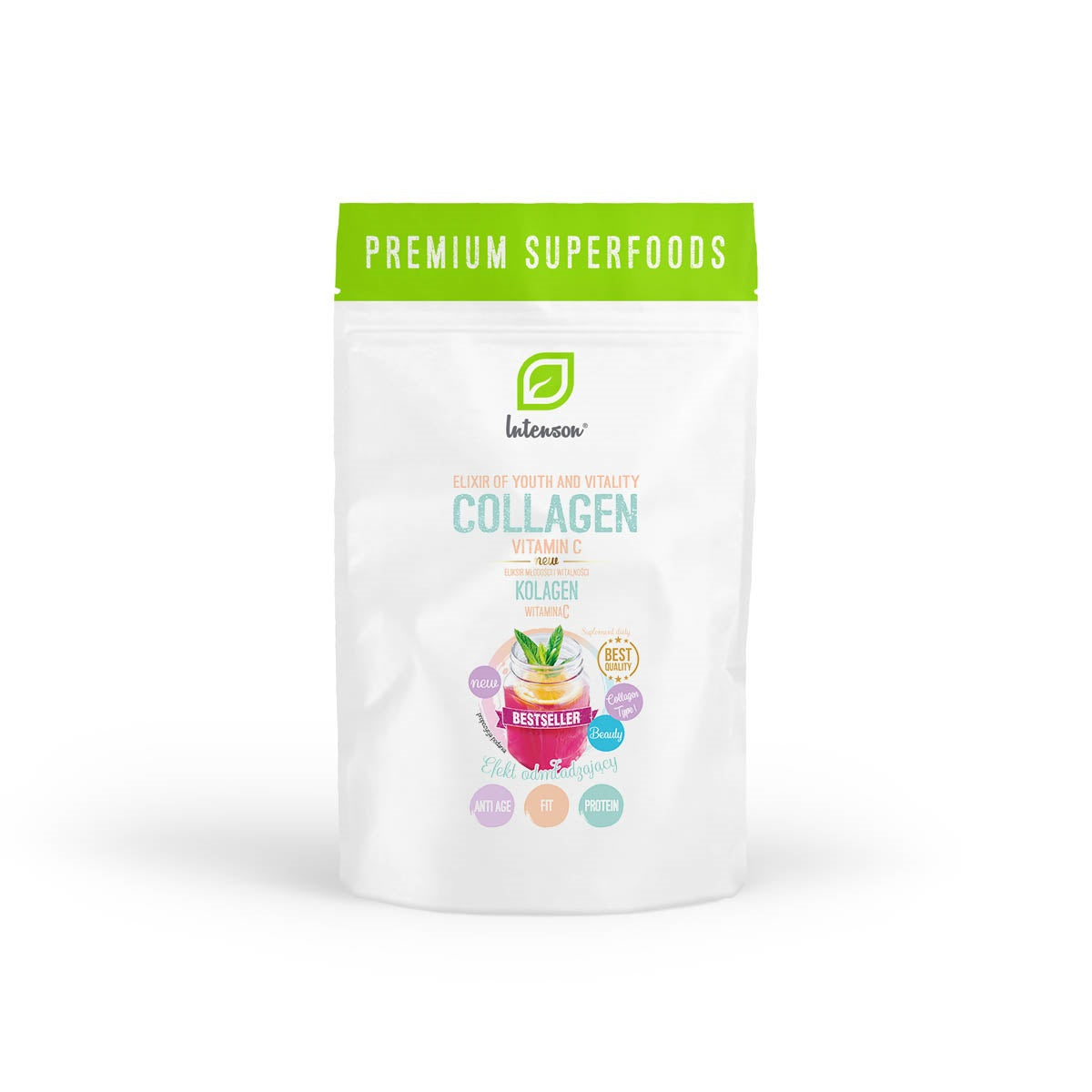 Collagen + vitamin C diet supplement
Vitamin C:
- Helps in the correct production of collagen to ensure the proper functioning of the skin, cartilage and bones
- contributes to reducing fatigue and weariness
- Helps in the proper functioning of the immune system
- Helps in protecting cells against oxidative stress
 Read more- Click
How to use: 1 Flat teaspoon Dissolve in 200 ml of water, juice or add to yogurt, cocktail. It is recommended to consume 1 serving a day. Do not exceed recommended servings for consumption during the day.
Additional information: Dietary supplements can not be used as a substitute for a varied diet. To maintain the proper health of health, it has a balanced and varied diet and a healthy lifestyle. Do not use in children, pregnant women and breastfeeding mothers or in the event of hypersensitivity to any of the product components.
Storage: Dietary supplement should be stored out of the reach of small children, in the original packaging at room temperature, protecting against light and moisture.
Ingredients: Collagen protein hydrolyzate, Vitamin C (L-Ascorbic acid) 10%


Net mass 60g
Collective packaging 20pcs