Set Exclusive Yerba 500g + Bombilla + Matero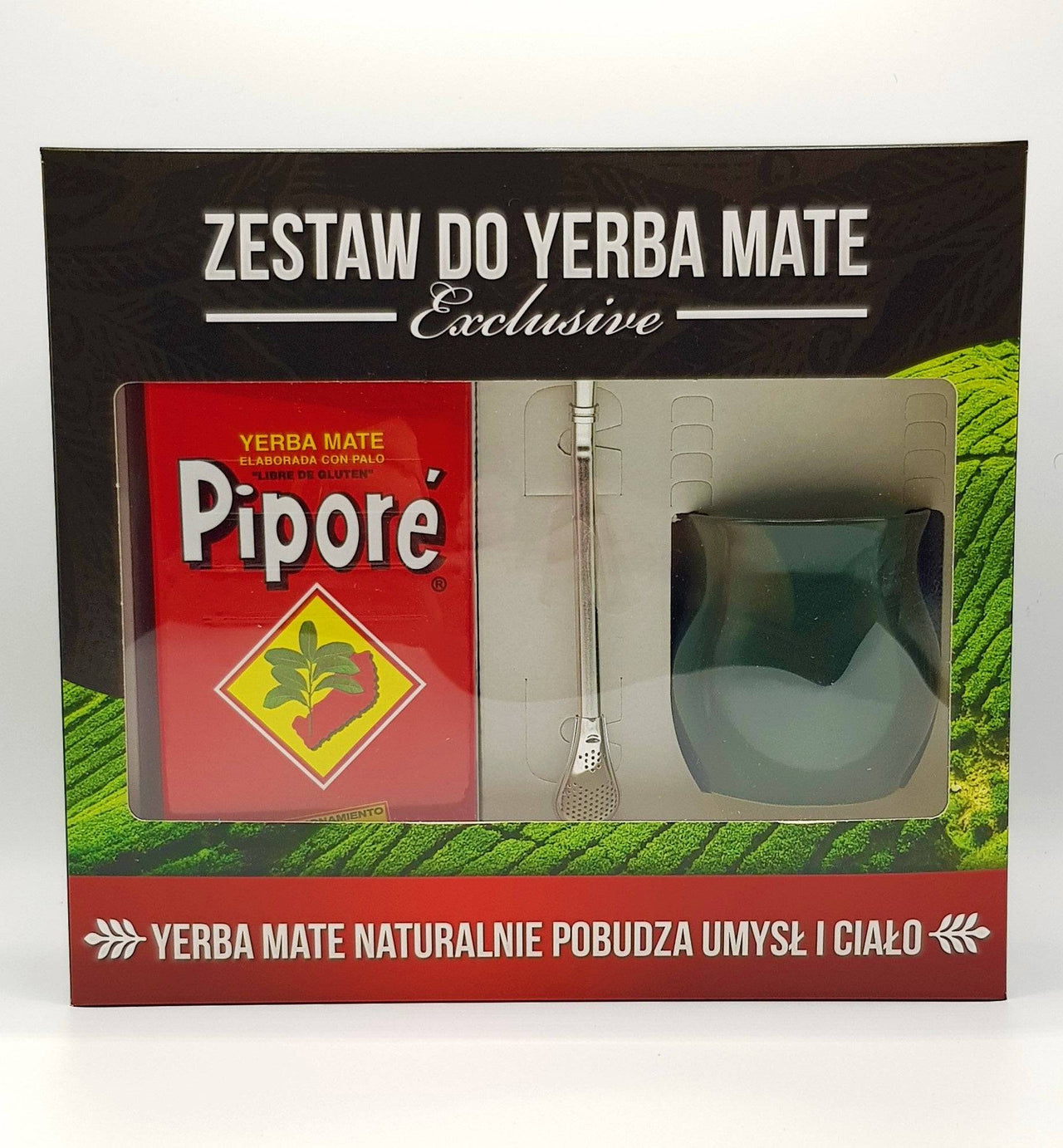 Exclusive Yerba Mate This is an excellent kit for amateurs Yerby Mate as well as for those who want to start their adventure with this energy drink.

The set includes everything you need to brew Yerba Mat:
500 g Yerba Mate Pipore - Collected from wildly growing shrubs in Argentina. According to the traditional Argentinian recipe, it is coated. Yerba Mate Pipore is an extremely energetic drink. He has a pleasant vegetable taste. Each subsequent flooding releases from dried a slightly different taste, but still with perfectly felt taste and aroma.
Ceramic matero - Durable for high temperatures and very convenient in use. Appness - approx. 200 ml.

A stainless bombilla with a teaspoon filter.
The attached photo is only preview. All elements of the set, i.e. yerba mate, ceramic spoon and bombilla are selected randomly.