Natural Energy Drink, 250ml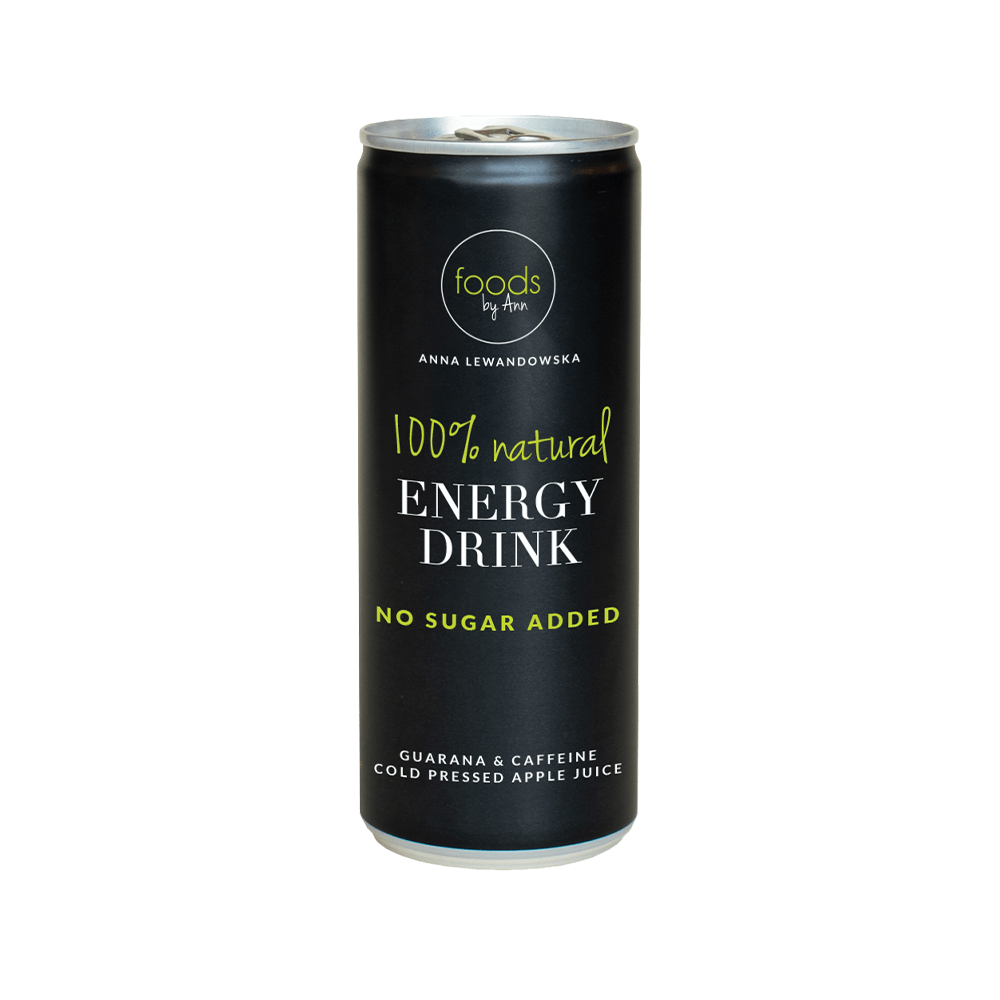 Stimulation in harmony with nature!

I set myself a goal, creating a healthy, natural energy that gives a kick without side effects. Impossible? Not for me!
This was how a refreshing, fruit drink slightly carbonated with the addition of natural caffeine and guarana extract. A decent dose of energy in a liquid, consisting of a cold pressed, naturally turbid apple juice 100%, not from a concentrate. It does not contain the addition of water, sugar, artificial substances or preservatives. Natural Energy Drink is an excellent solution for people who want to be healthy, active and full of vigor.
Natural Energy Drink is:
healthy stimulation,

delicious aromatic taste,

Energy growth on a daily basis,

improving concentration,

better mood,

no artificial additives,

An alternative to coffee,

A convenient can that you can take with you everywhere.
Pasteurized.
It is not recommended to use in children, pregnant women and breastfeeding women. Inscribable for caffeine sensitive. Do not mix with alcohol.
Turbidity and precipitate on the bottom of the packaging are a natural phenomenon.

Producer: Foods by Ann

Ingredients: cold pressed, naturally cloudy apple juice, carbon dioxide, natural caffeine, guarany extract