Vanilla peas protein 600g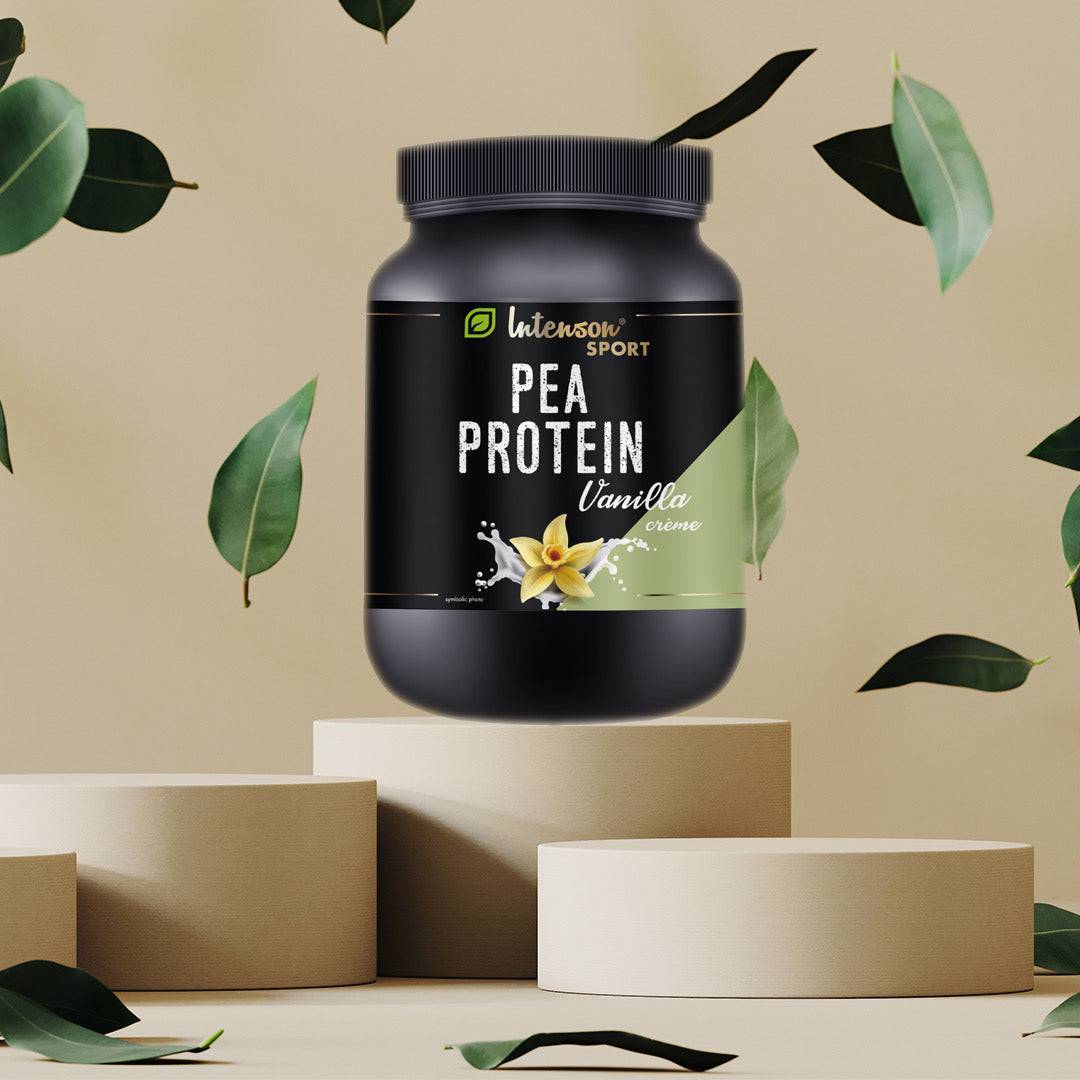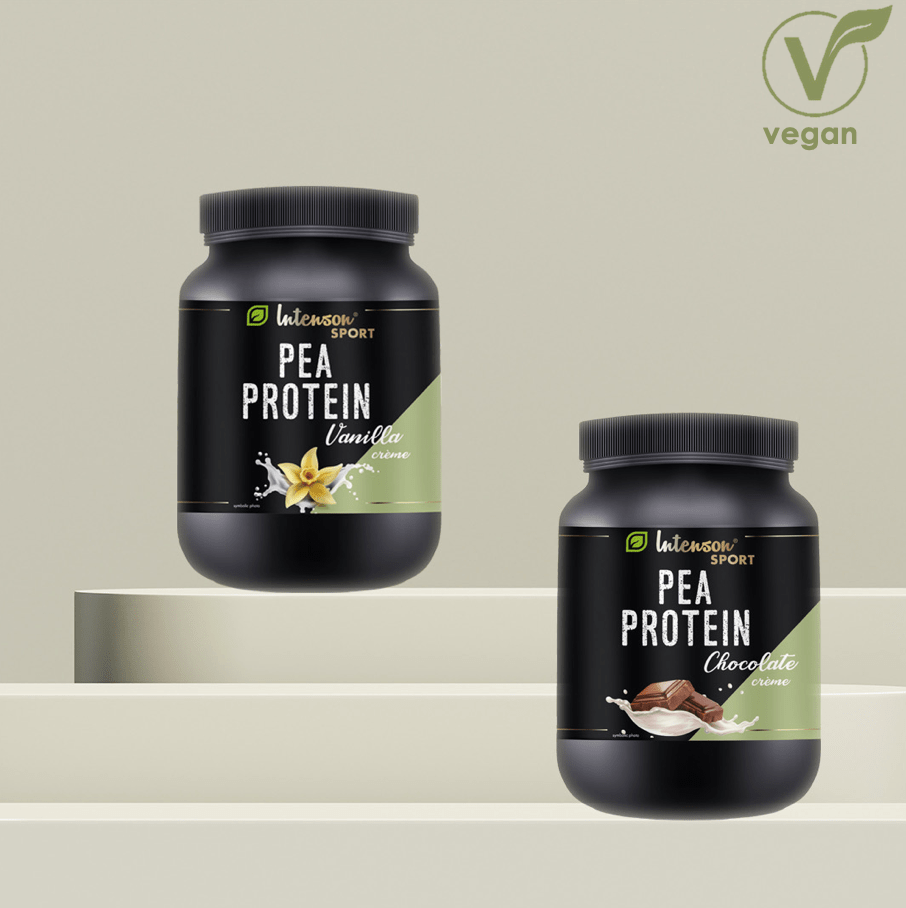 Peas This is a vegan proposition for people who are looking for a product with a high protein content of origin vegetable. Ideally suited for people allergic to lactose who can not consume a popular whey protein (WPC). Pea protein stands out rich amino acid composition. Contains Valuable exogenous amino acidswhose organism is not able to synthesize itself, therefore it is necessary to deliver from outside.

Pea protein Intenson to Highest quality protein about the composition free of unnecessary, synthetic additives.
Of the 18 others, it contains 9 amino acids necessary for the proper functioning of the body:
Tryptophan, lysine, methionine, phenylalanine, teronin, walina, leucine, isoleucine, histidine.

Pea protein shall be completed in the necessary protein of each diet, and in particular those who have an increased demand for protein, striving to increase muscle mass, for competitive athletes and those practicing recreational sports.
The protein contributes to the growth and maintenance of muscle mass as well as healthy bones.
Perfect for consumption at any time - Pea protein can be consumed properly at any time and after training, between meals and any time of the day when you want to provide your organism for a valuable portion of protein.
You deliver up to 24 g of protein with one portion of peas.
Excellent taste
Very good absorption
Natural aromas
Low sugar content
Low sodium content
Amino acid profile. Quantity G per 100 g of product
| | |
| --- | --- |
| Alanine | 4.3 g |
| Arginine | 8.7 g |
| Asparginic acid | 11.5 g |
| Cysteine | 1.0 g |
| Glutamic acid | 16.8 g |
| Glycine | 4.1 g |
| Histidine | 2.5 g |
| Leucine | 5.6 g |
| Lysine | 7.2 g |
| Methionine | 1.1 g |
| Phenylalanine | 5.5 g |
| Proline | 4.5 g |
| Serine | 5.3 g |
| Threonine | 3.9 g |
| Tryptophan | 1.0 g |
| Tyrosine | 3.8 g |
| Walina | 5.0 g |
INGREDIENTS: 92.8% Pea protein isolate, thickening substance - arabic rubber, natural aroma, emulsifier - sunflower lecithin, sweetener - sucralose.

The product contains: gluten.
It may contain: soy and derivative products